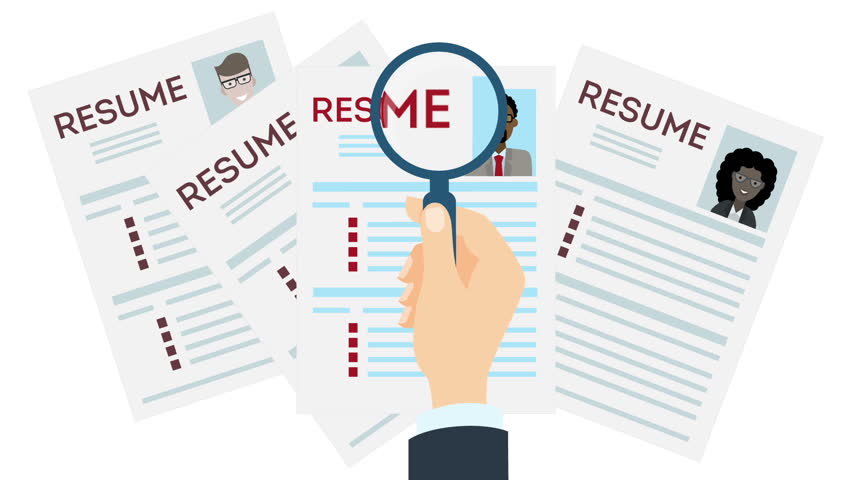 You only have 7 seconds before a recruiter moves on to the next resume – how can you ensure they look at yours? Do you know what an E or F-pattern resume looks like and why it is important? The O'Brien Center for Career Development has created a 7 step process for you to create a resume that will ensure your next job or internship application will make the call-back stack. Before you go and book that appointment with your career advisor, try these helpful steps first:
Step 1: Sit Back, Relax, and Watch Recommended Videos

Step 2: Access your Handshake Resource Library for Templates

Now that you've watched some videos, it's time to check out some templates designed by Merrimack College's professional staff. 📝 Log-in to your Handshake account and access all of the resume templates in our Resource Library. You can download resume templates that align with the school you are a part of, as well as some that are major-specific.

Step 3: Start Drafting your Resume

You've watched the videos, you've seen the templates, it's now time to start drafting your own resume (gasp! 😱) But don't fret, you have all the tools to start that first draft. Make sure you're following a proper format like you've seen in the templates, list out the skills you've developed, and list out what you've demonstrated in current and past experiences.

Step 4: Use Quinncia's Resume Analysis Tool

With a working draft created, the next step in the resume process is uploading it to Quinncia. Quinncia's resume analysis tool uses artificial intelligence to make suggestions and improve your resume before you even meet with your career advisor. Simply click here to register for your free account with your Merrimack email address and password and let the software do the rest!

Step 5: Get your Resume Professionally Reviewed by the O'Brien Center

Step 6: Upload your Resume to Handshake

Now that your resume is finalized, you are now able to upload to Handshake. Not only can you utilize your resume to auto-populate your Handshake profile if you haven't already, but you can easily upload it whenever you apply to an internship, co-op, or job through the platform. Did you know that 80% of students who fill out their interests on Handshake are messaged by an employer? Make sure you use your resume to help your profile stand out!

Step 7: Continue to Update your Resume

The hardest part is complete; you have a nice, polished resume that will help you land the position! 🙌 But as you gain more experience, skills, or project-related work, you'll need to update your resume once more. If you need a refresher, you can start this process all over again or bop back over to step 4 if you're keeping the same format. We recommend updating your resume every semester so it's fresh and as up-to-date as possible.
And voila! Your resume is complete! ✅ Have additional questions about your resume? Email your resume to your career advisor for some feedback, or schedule a meeting to talk it over in person.