Laura Thibodeau
Career Advisor - Science & Engineering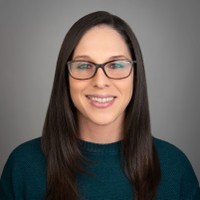 Laura Thibodeau joined The O'Brien Center for Career Development in February of 2013 as a Career Advisor.  Laura provides comprehensive career guidance and support to students within the School of Science and Engineering.  Laura assists students in navigating through their career development path while encouraging self-exploration through experiential learning opportunities such as externships, internships, and co-ops.  Laura guides students from the selection of a major through to the job search or application to graduate or professional schools. She also helps students in developing the resume and cover letter and provides assistance and resources relevant to internship and job searches, including interview preparation, career fair etiquette, networking techniques, and other areas of professional development. Additionally, Laura creates and executes innovative programming, classroom presentations, workshops and events to support the career development of students at Merrimack College.
Laura received a Bachelor of Arts in Human Development at Boston College and a Master of Science in Counseling at Fitchburg State University. Laura is also a CCE credentialed Global Career Development Facilitator (GCDF) and licensed School Counselor.  Laura's additional experience prior to Merrimack College includes college admissions counseling at the high school level. She worked both at a private for-profit organization as well as in public high schools advising students in their college and career decisions, guiding them through the college application and admissions process. She has also worked in special education at the middle and high school levels.
Walk-in hours with Laura are Mondays and Thursdays from 1-3pm in the Mendel Center Lobby.
Specialities and Interests
School of Science & Engineering